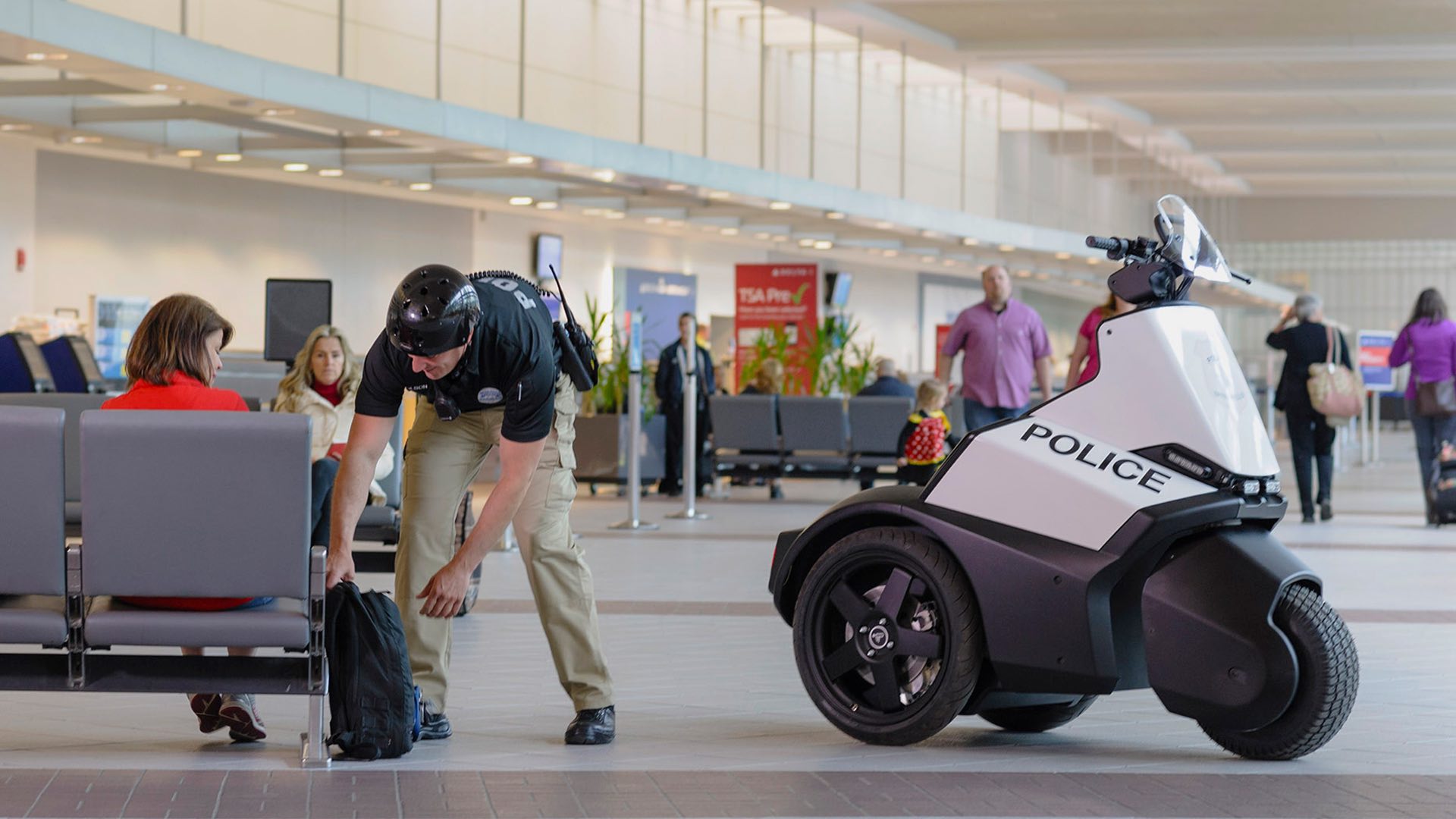 On a mission
Your guide to safety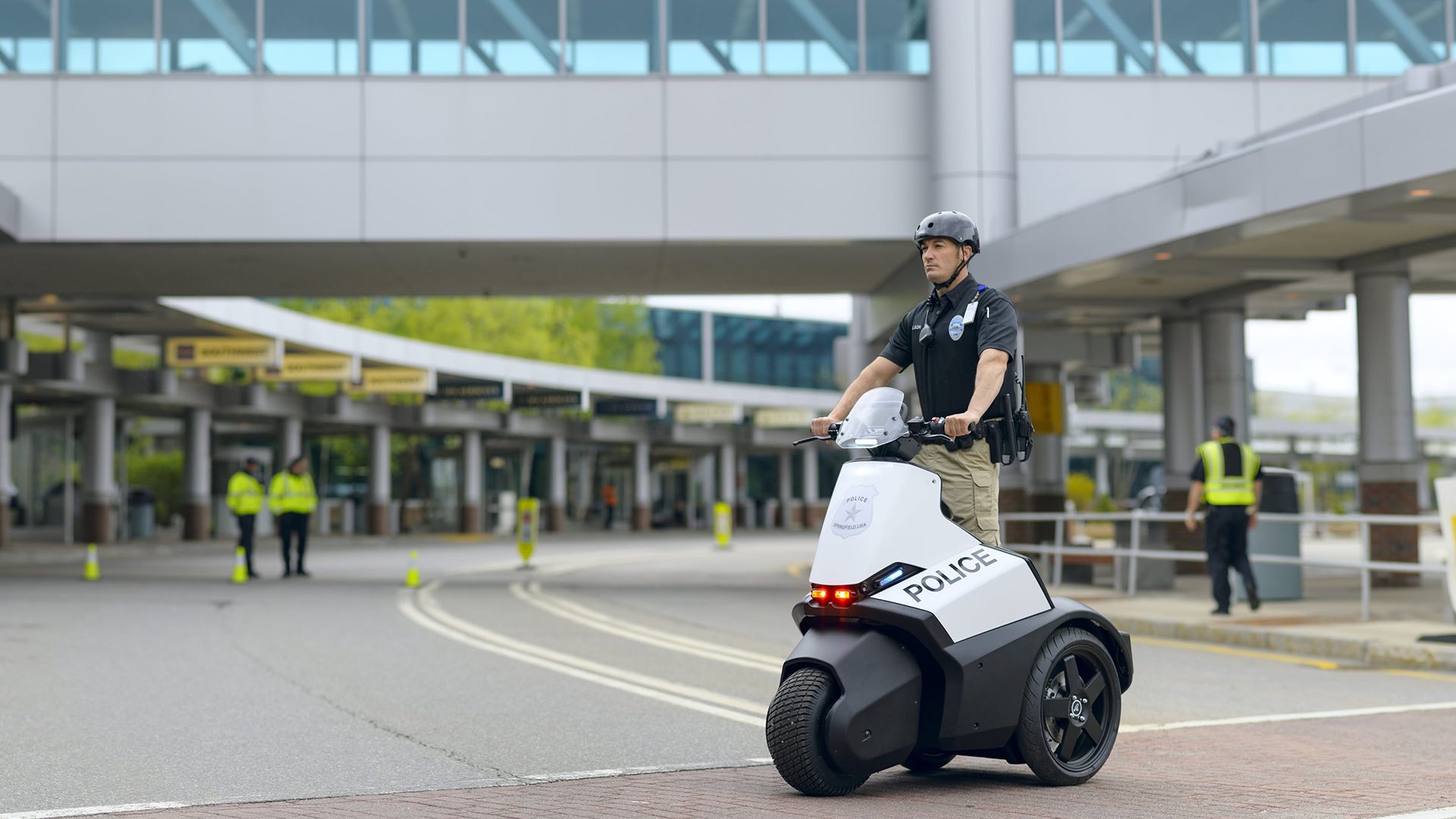 The SE-3 Patroller is an ideal match for missions that require a large yet versatile vehicle, with a significant command presence, or that require a rider to frequently mount and dismount the vehicle during a patrol. The Segway Patroller SE-3 is specially designed for police and security services. The vehicle is intended for activities that require visibility and stability, such as safety maintenance in large pedestrian areas, shopping malls, airports and business parks.
Don't worry about your ecological footprint, the SE-3 Patroller is environmentally friendly. Made with the greatest care and highest quality durable material, the SE-3 is extremely reliable. With its "charge anywhere" technology you'll never be caught off guard. And the mount accessories allow you to bring anything along on the job.
Power to visible transportation
Makes yourself and others feel safer
24 km/h speed
Top speed can be set to 8, 10, 12.5 or 15mph (13, 16, 20 or 24 km/h). When making a sudden turn at high speed, the vehicle will automaticly slow down to ensure maximum driver safety.
Durability
The SE-3 is equipped with sturdy multi-terrain tires and independent rear-wheel drive for enhanced terrain capability.
Unlimited Range
Hot-swappable Li-ion batteries and "charge anywhere" technology lets you top off in the field at any standard outlet.