Being there is what matters
Live in the moment
Go places
Celebrate the unexpected
Get on the Ninebot by Segway miniPRO and keep improving – push your limits. Customize your ride, travel in style and measure your improvements through the Ninebot by Segway App. It's something else than your regular hoverboard. Don't worry about hitting a bump or a patch of sand or grass on the pavement. This miniPRO is comfortable with many surfaces and types of terrain.
Discover the advantages of the miniPRO's knee control bar. It offers precise steering and – when removed – makes it really easy to bring it along with you in any type of vehicle. Be adventurous and reach out to places you haven't been before. Go places you wouldn't believe were inside your reach and explore those locations a hoverboard won't take you. Take on your competition. Meet friends and interact with each other through the Ninebot by Segway App.
Don't worry about your footprint, this Ninebot by Segway miniPRO is environmentally friendly. Made with highly durable material, the miniPRO has IP54 rated protection.
Go anywhere, everywhere
See where the road takes you
25 km reach
Be adventurous and get more out of life. Plug in 25 kilometers of fast-paced fun and reach out to those places you couldn't reach before.
13 kg weight
Bring along the possibility of a spontaneous trip. Simply remove the knee control for easy storage in almost any vehicle.
Water resistant
No matter where you're going – with IP54 rated protection your miniPRO is designed to endure rain, mud and any type of weather.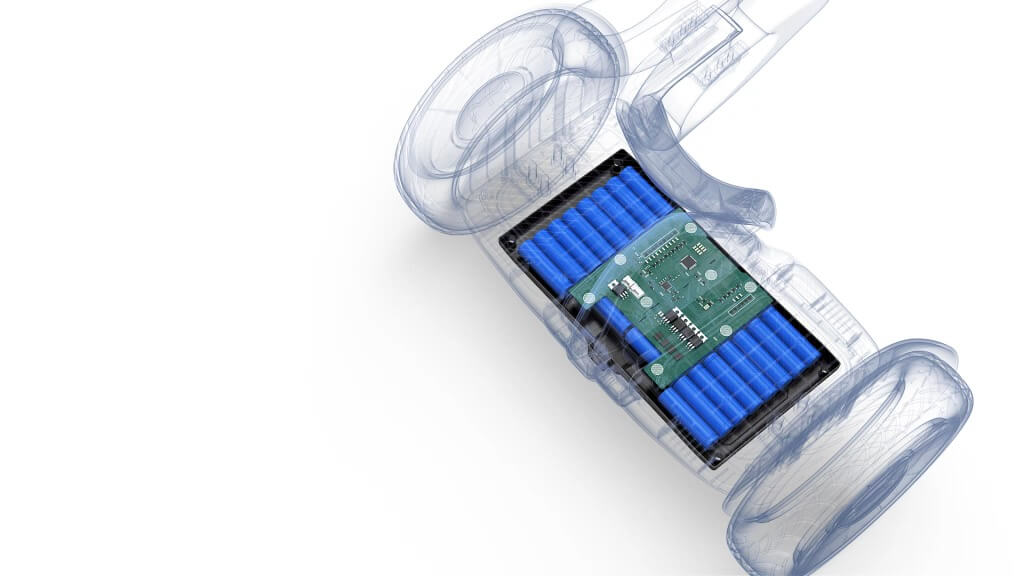 Ultra-long Riding Range
A high-performance 18650-lithium battery comes standard with your miniPRO. It's lightweight, durable, reliable and ensures a ride of up to 30 km.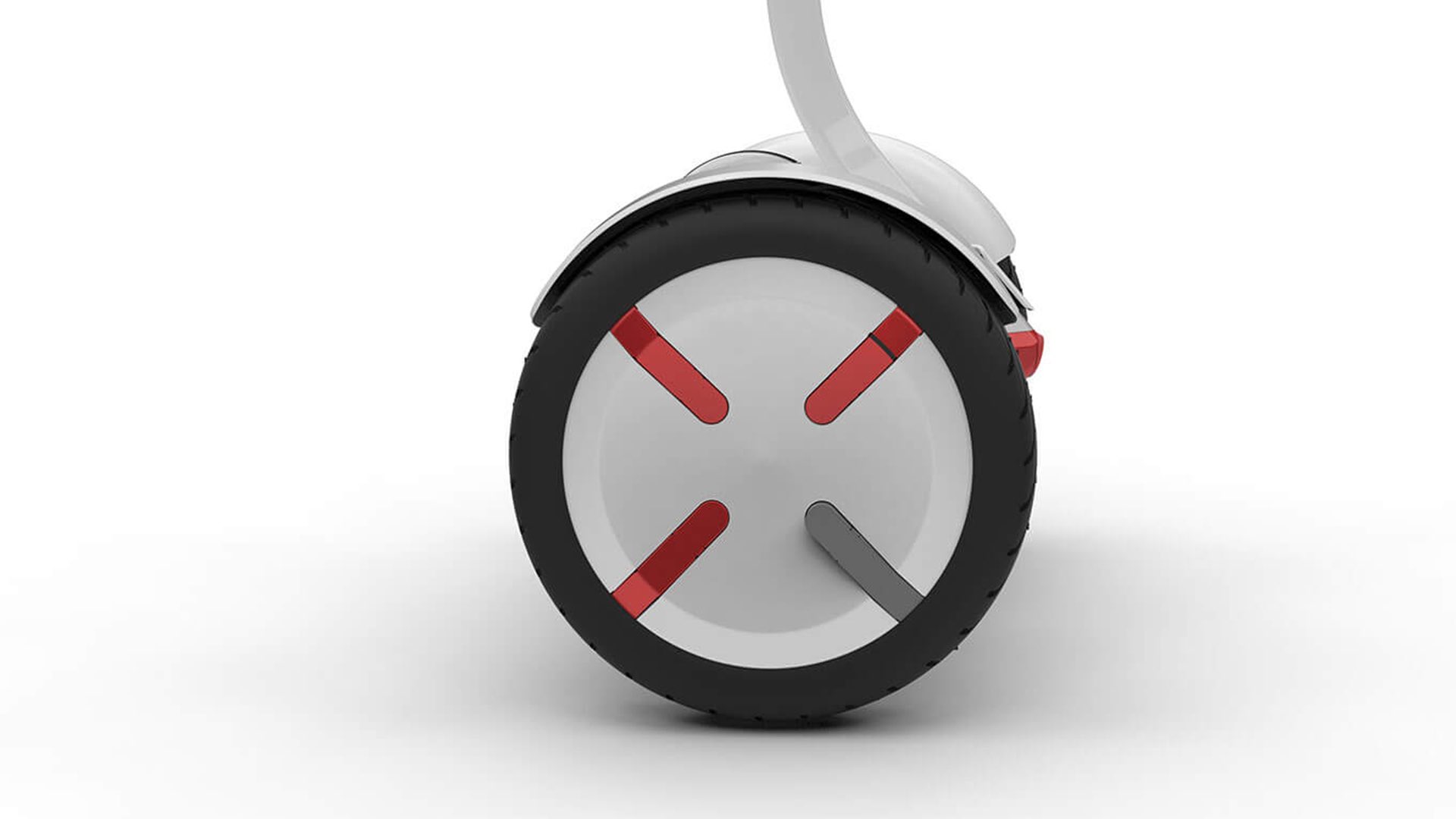 All in One Aluminum Magnesium Alloy Wheel Hubs
High-quality tires and wheel hubs help ensure a rider's comfort and safety. The miniPRO's 10.5-inch vacuum tires deliver better shock absorption performance than typical 6- to 8-inch solid tires. At the same time, their computer-designed tread patterns assist in ensuring a stable ride.
Smart, Detailed Design
It's all in the details – and the miniPRO's design details are impressive. Its ergonomically correct foot control pads provide a maximum curvature radius for your inner leg, ensuring that you are as comfortable riding as you would be standing. The unit also features a guide bar that is adjustable and extendable, so you can easily maneuver the miniPRO when you're not riding.
Lightweight, Portable and Durable
With a small footprint that is lightweight, the miniPRO can fit neatly into all sorts of small spaces, including your car's trunk, with ease. And, the unit's compact frame is constructed of the highest quality aircraft-grade magnesium alloy, which ensures its impressive durability.
Get a 360° view
Use the buttons or drag to rotate

Main features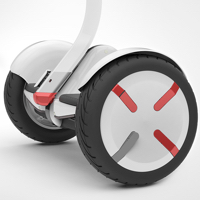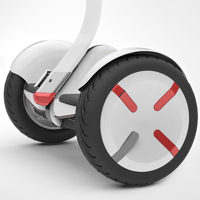 Tires
10 inch pneumatic tires for comfortable traveling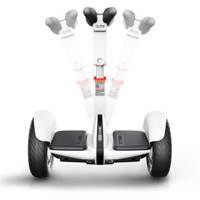 Knee Control Bar
Precise steering. Simply remove it for easy storage.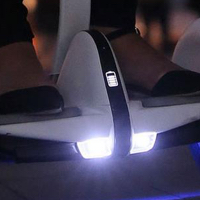 Head & Tail Lights
You'll be clearly visible in low light conditions.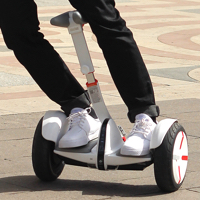 Sensors
Enable precise steering.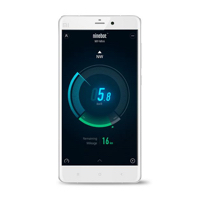 Ninebot by Segway App
See your statistics. Meet and connect with friends.
Bluetooth
Control your miniPRO with your App.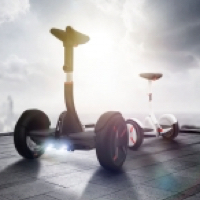 IP54 Rated Protection
Water resistant in all weather conditions.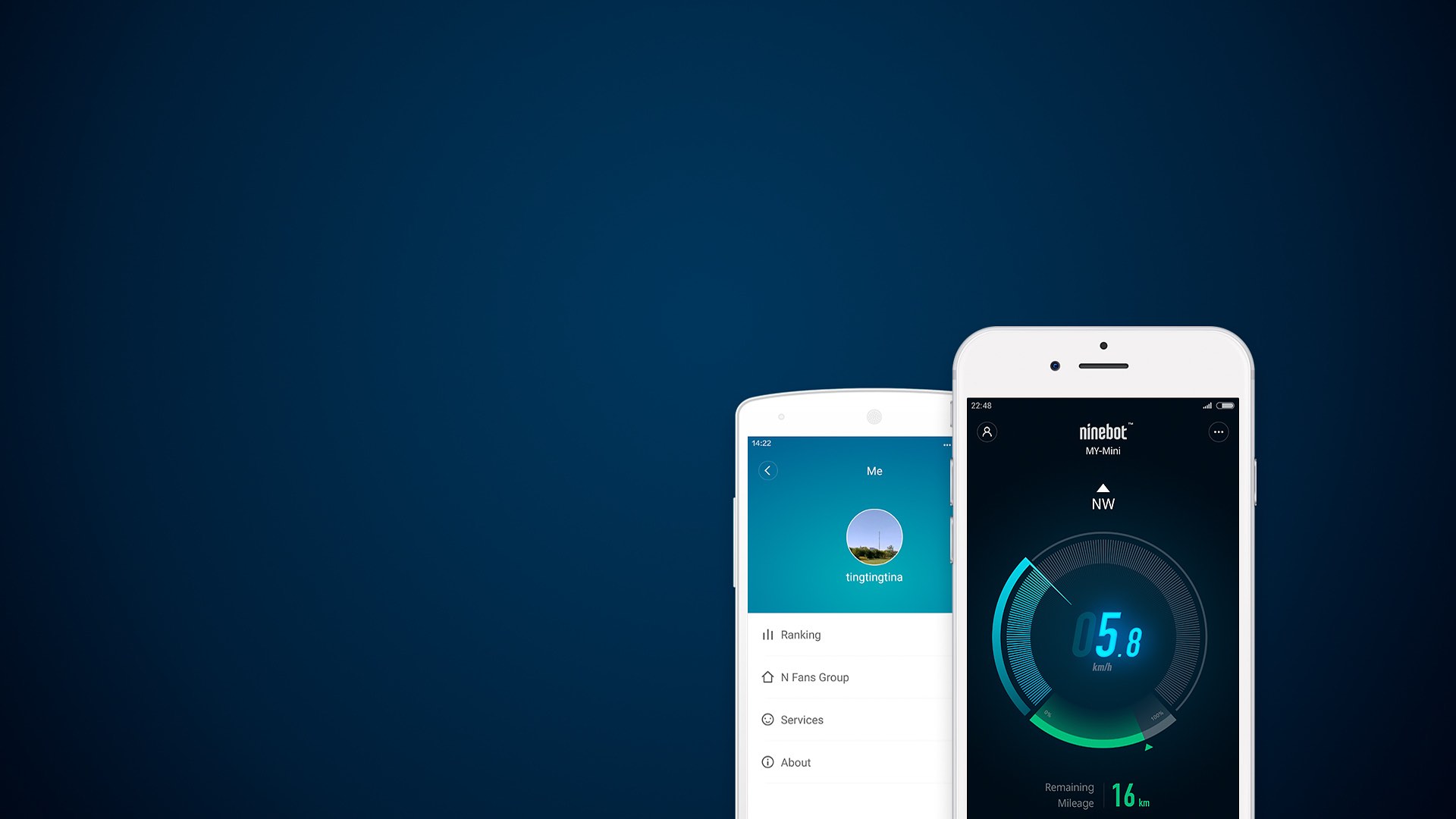 Fingertip Control
with the Ninebot App
Intelligent Control via Your Smartphone
Connect via Bluetooth to the Ninebot smartphone app and monitor your unit's features, check road conditions, upload firmware and even run diagnostics – all while on the go. You can also use the app to find friends, track their rides and share in all sorts of fun. The Ninebot App is compatible for use with an iPhone, iPad and iPod touch. It is optimized for the iPhone 5 and Bluetooth 4.0. You may also use it with an iPhone 4S or above or with iOS 7.0 or above.
Lock your vehicle with anti-theft
Download the latest Firmware
Get diagnostics about the vehicle condition
Use personal defined settings and change LED lights
Learn how to ride your vehicle