Christmas is around the corner and soon our little ones will be tugging at our sleeves to know what Santa will bring them this year. So instead of the common bric-a-brac that clutter their rooms, why not get your kids something that they won't chuck into a corner a week later? (It gives them an excuse to step outside too.)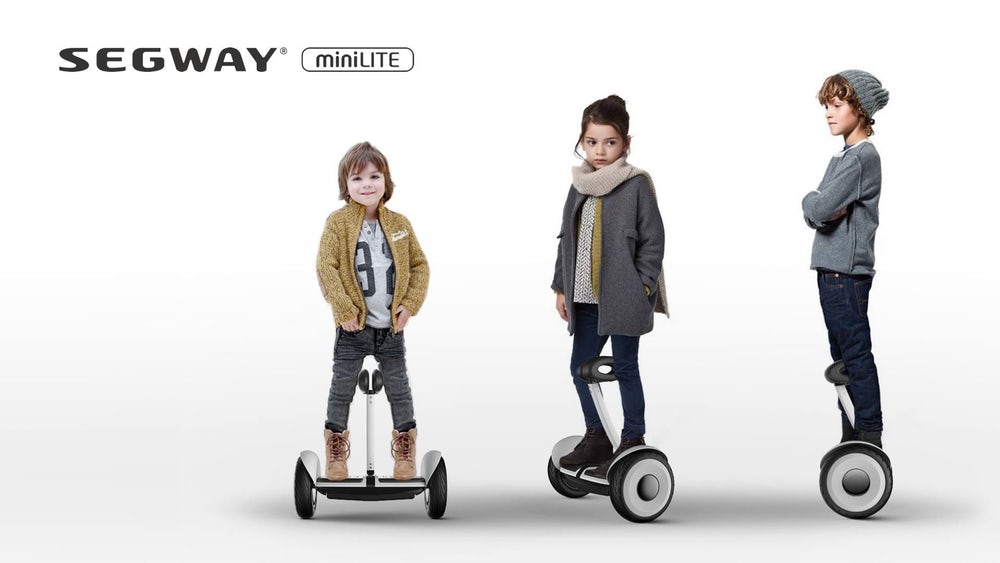 Introducing the Segway miniLITE. It is 'the' Segway for kids. If you are hesitant to let your kids near a motorised two-wheeler, the miniLITE might change your mind.
Designed for kids
In comparison with the rest of Segway's mini range (PRO and PLUS) the LITE's reduced speed and wider, sturdier wheels turn balancing into child's play, even when taking on tougher terrain. On top of that, the miniLITE model is geared with 'fool-proof' rider detection, which prevents its younger riders from experiencing potentially dangerous falls. The knee lean-steer stick, which controls the direction of the miniLITE has also been optimised for children. Its height compared to other Segway mini models, is reduced to better suit the height of children.
Steering the miniLITE
To operate the knee lean-steer stick, your child must only lean his/her knees in the direction they want to turn and the Segway miniLITE will move accordingly, in perfect balance. This is unlike other electric mobility devices such as hoverboards, which turn according to pressure applied on the footpad. This makes turning less dangerous and balancing easier, especially for children.
Tow it along!
When you child needs to climb up a curb too steep for the miniLITE to overcome, you'll be glad to know that the knee lean-steer stick is designed to be a carrying handle. Simply carry or tow along your Segway over obstacles too unsafe to traverse aboard the miniLITE before hopping on to ride again.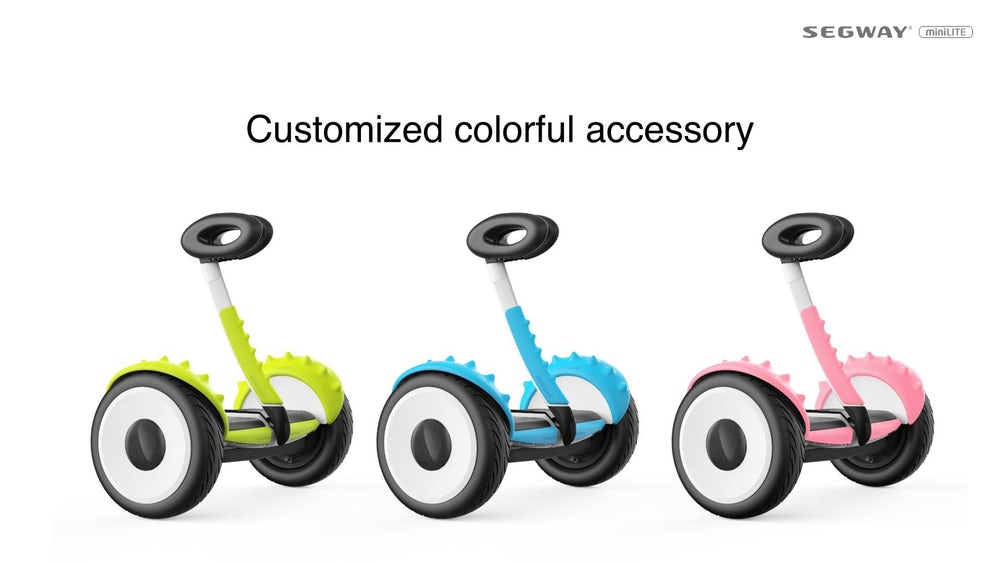 Customisable colours
If your child gets bored of the default look of his/her miniLITE, they can customise its colour scheme by switching out the LITE's removable parts with their different colours. The can also utilise the 'Ninebot by Segway' smartphone app to customise the miniLITE's ambient LED lights to whatever colour they choose.

Smartphone control
Speaking of the app, like the other Segway mini models, the miniLITE can connect via Bluetooth to its smartphone app. Your child (or you) can view real-time information about their ride; their current speed, the distance travelled, the battery level etc. You can even alter them miniLITE's maximum speed by placing a speed limit on your child's Segway via the app. Bear in mind, the app connects via Bluetooth and you'll need to be near the miniLITE to monitor it.
The app's remote-control function lets you take literal control of the miniLITE, when no rider is aboard and adds an additional paly element in to your childs Segway. It is as simple as it sounds, just swipe the on-screen joystick to drive the Segway around like a remote-controlled car.
An electronic lock to disable the miniLITE is another key feature of the app and can only be deactivated via the app itself. So, if your child is misbehaving, you needn't confiscate his new ride, just lock it until he/she has earned it back (or you could just use it to deter criminals from stealing it, your choice).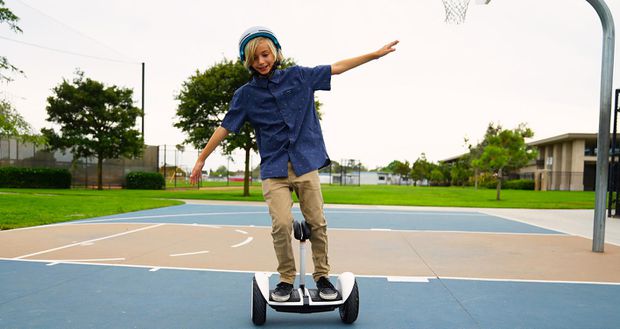 The miniLITE enters the market, 10 November 2017. Prices have yet to be announced.