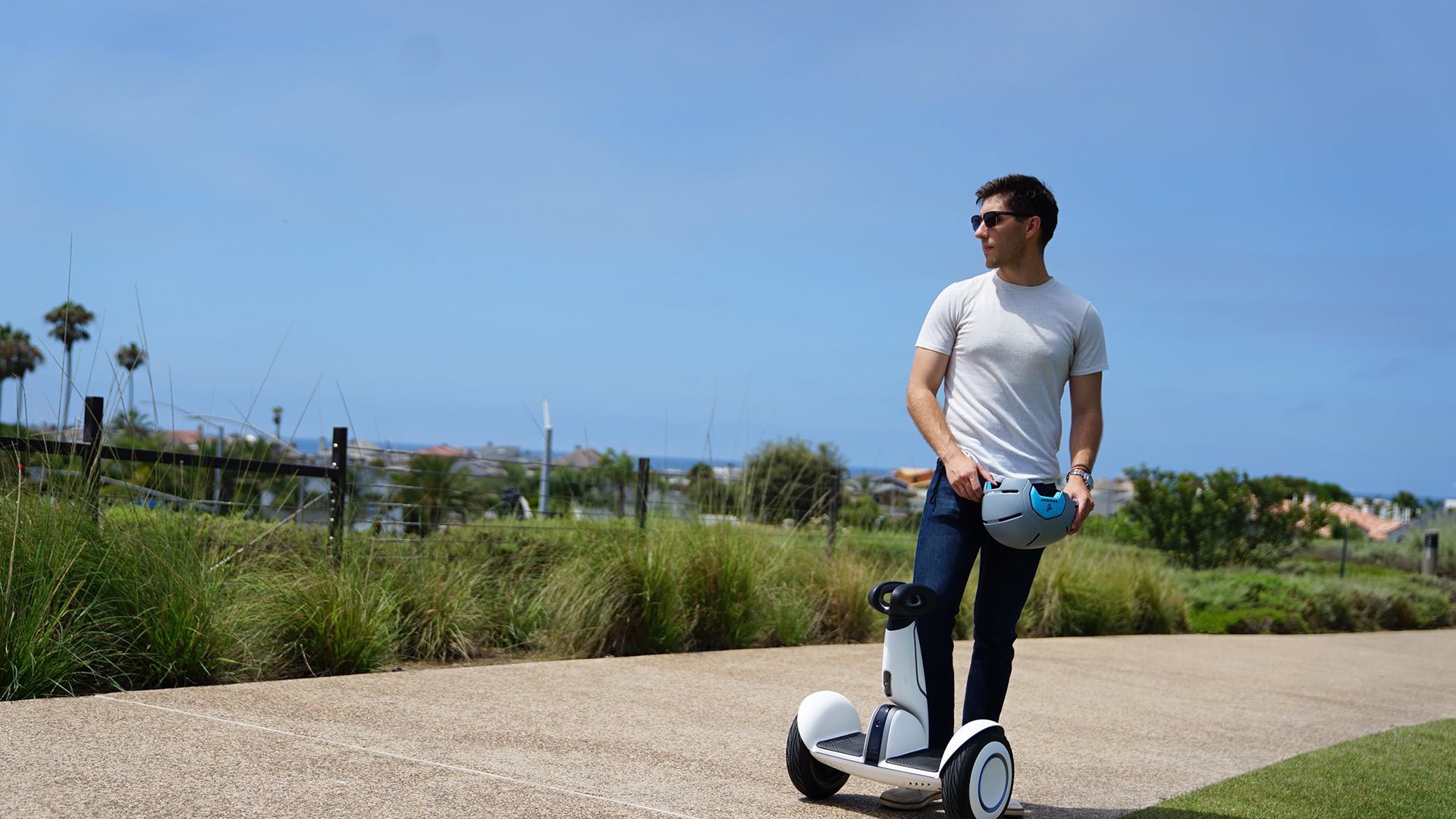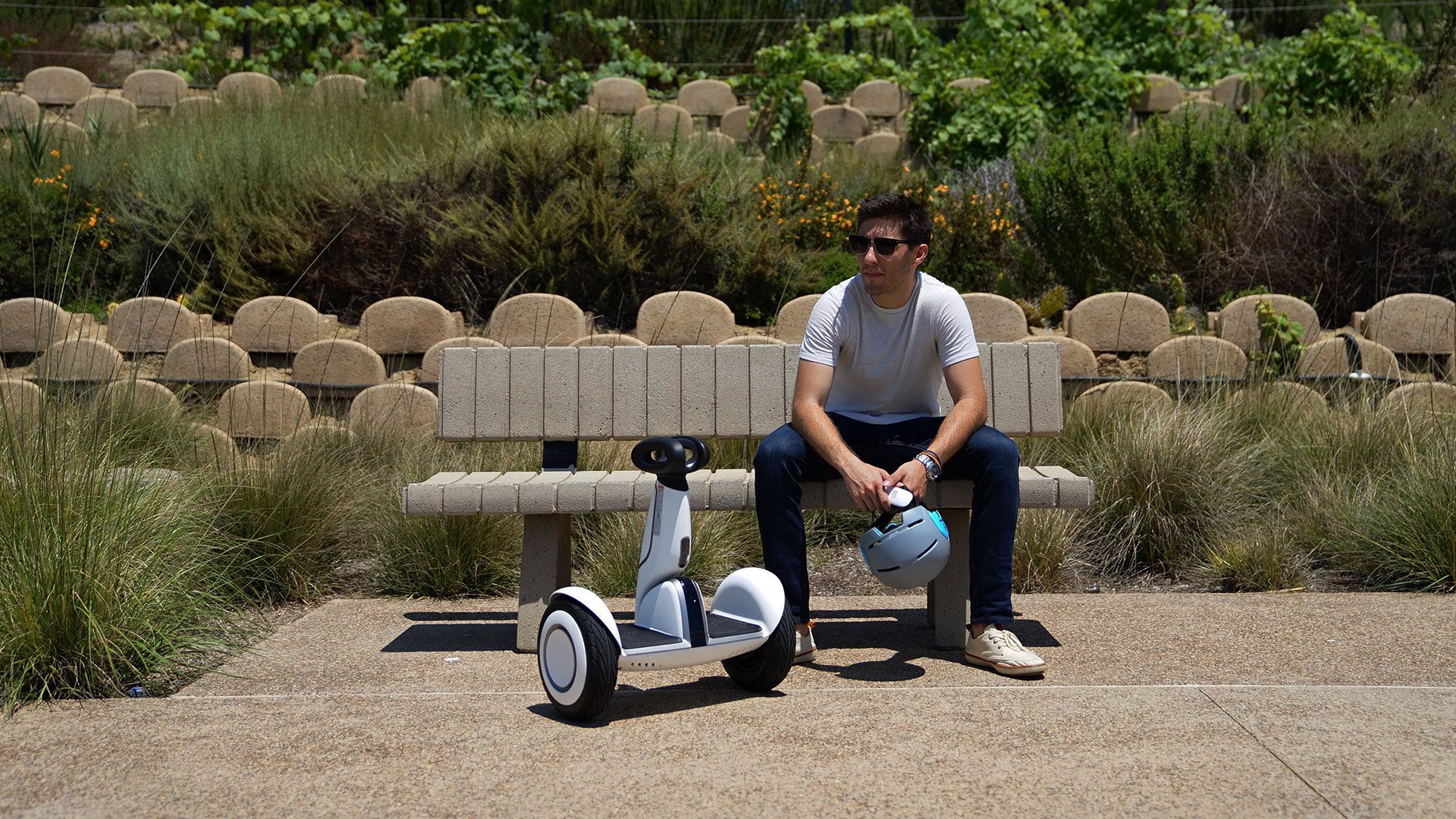 The Segway miniPLUS is like having your own personal robot. The premium technology, extended functionalities and sleek design make the miniPLUS the most advanced model within the Segway mini Series. If you are looking for high-tech quality and outstanding performance, the miniPLUS is for you.
Effortlessly head over to your favourite hangout spot with speeds up to 20 km/h. Do not worry about riding through rain or puddles, as the Segway miniPLUS is equipped with a high battery protection (IPX7) that allows for usage under all weather conditions. Even when you're not riding it, the miniPLUS can stay at your side and independently follow you every step of the way. The Segway miniPLUS is without a doubt your most loyal follower!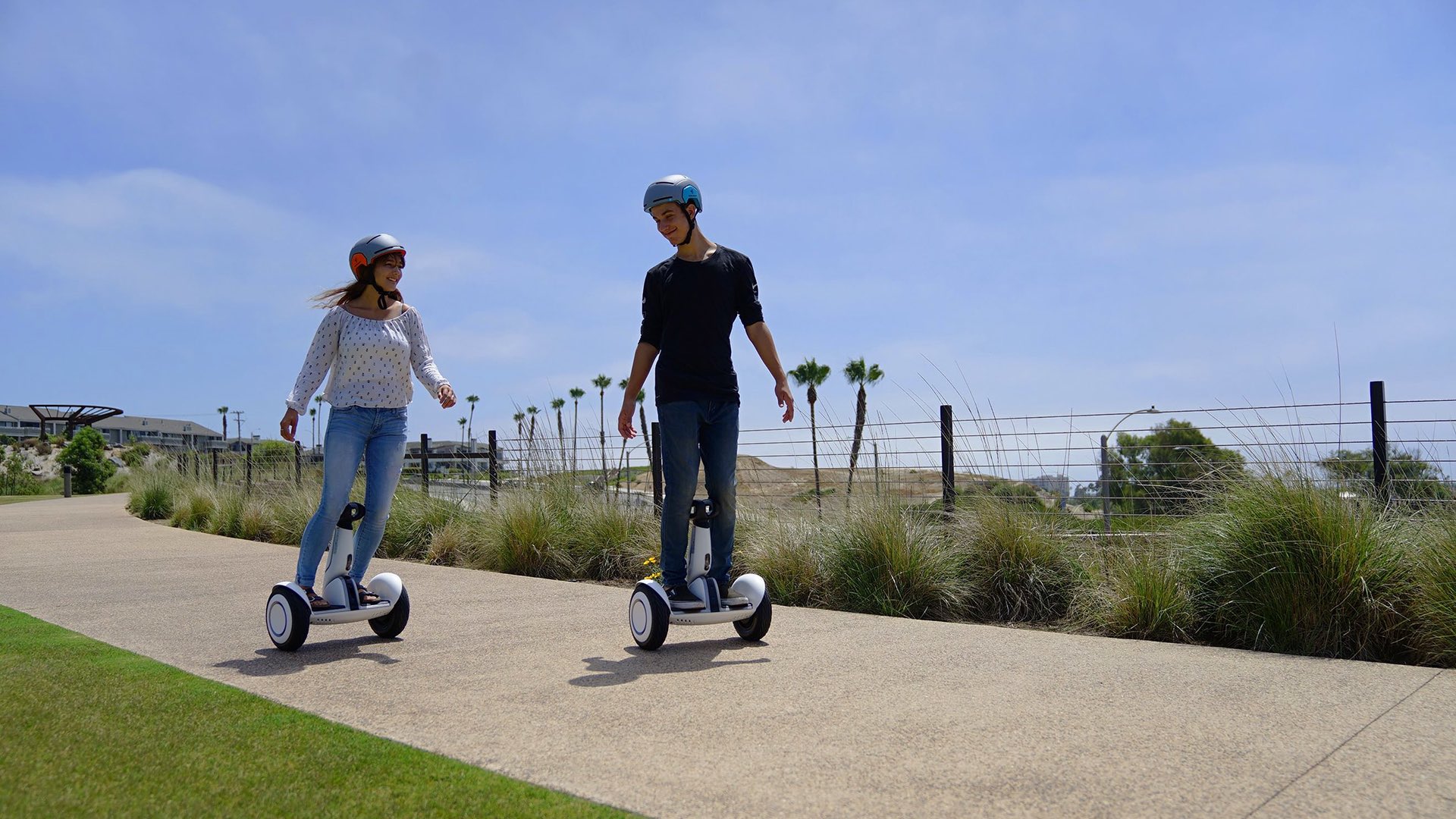 20 km/h speed
The self-balancing Segway miniPLUS can speed up to 20 km/h (12.5 mph) and is provided with premium technology for increased stability.
35 km reach
With a maximum range of 35 km (22 miles), the Segway miniPLUS can take you effortlessly to places you didn't think were within your reach.
Follow Mode
When you're not riding and need to have your hands free just take your remote control, turn on the Follow Mode and have your Segway miniPLUS follow you along the way.
Get a 360° view
Use the buttons or drag to rotate

Main features

Built-in speaker
Record your personal warning messages and commands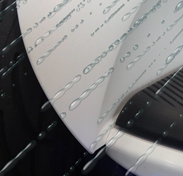 IP54 & IPX7 rated protection
Enables you to safely ride in all weather conditions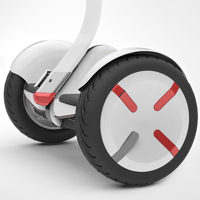 Large pneumatic tires
For a comfortable ride on bumpy roads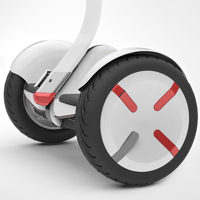 Knee-control bar
For precise steering and easy lifting
LED headlight & ambient lights
Be seen and stay safe in low light conditions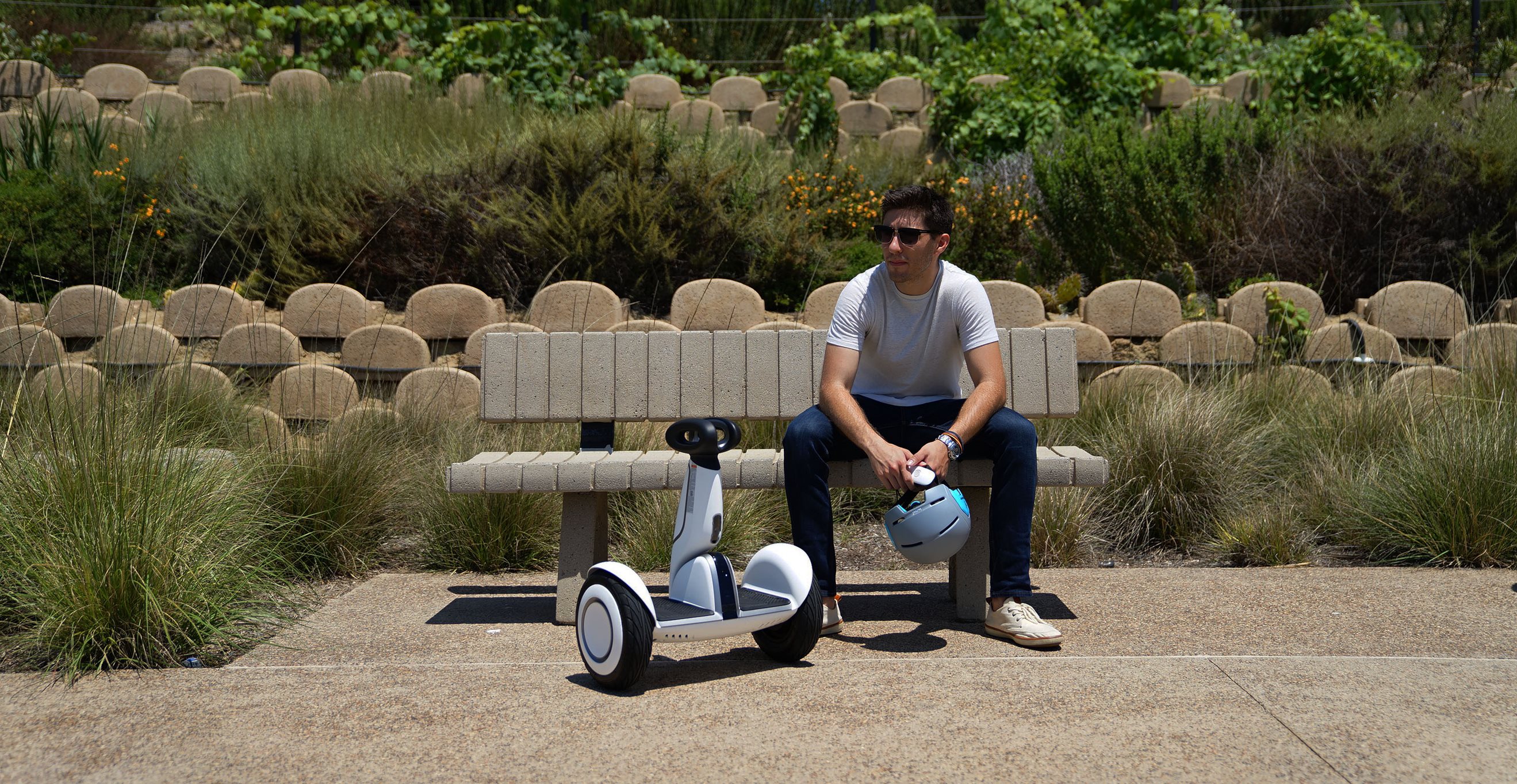 Ninebot by Segway App
Meet friends, check your statistics, get firmware updates and stay in control with the anti-theft feature
Remote control
Make the Segway miniPLUS follow you independently
Storage compartment
Perfect for storing the Segway miniPLUS's accessories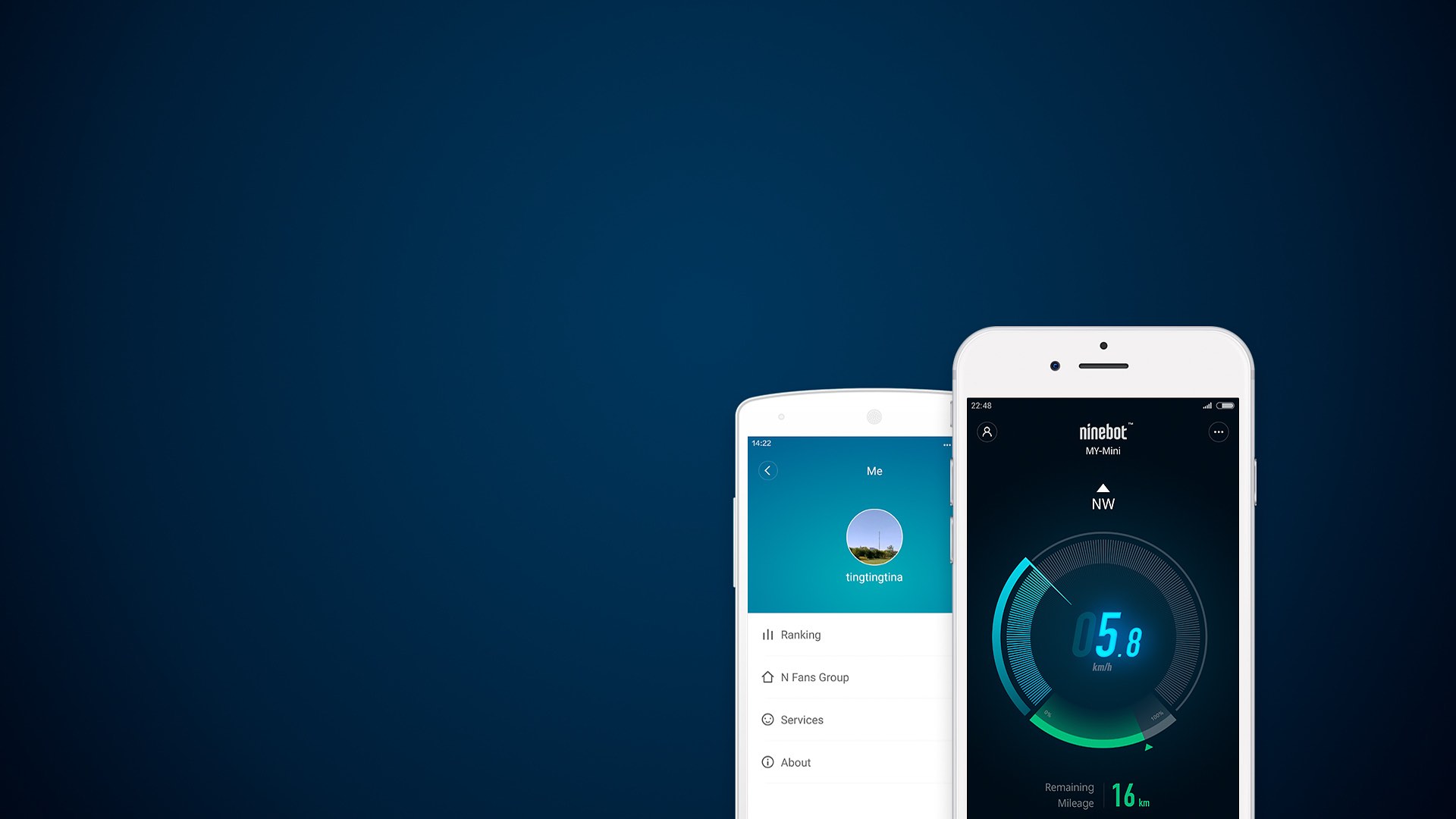 Fingertip Control
with the Ninebot App
Intelligent Control via Your Smartphone
Connect via Bluetooth to the Ninebot smartphone app and monitor your unit's features, check road conditions, upload firmware and even run diagnostics – all while on the go. You can also use the app to find friends, track their rides and share in all sorts of fun. The Ninebot App is compatible for use with an iPhone, iPad and iPod touch. It is optimized for the iPhone 5 and Bluetooth 4.0. You may also use it with an iPhone 4S or above or with iOS 7.0 or above.
Lock your vehicle with anti-theft
Download the latest Firmware
Get diagnostics about the vehicle condition
Use personal defined settings and change LED lights
Learn how to ride your vehicle