by Dares Methal
Sleek and intelligent is what comes to mind when we envision the gadgets of the future.
The Segway ONE S2 gives us glimpse at what that future beholds.
This smart, balance-assisting device can zip you around at 24km/h with the manoeuvrable freedom that only one wheel can provide. With a travel range of approximately 30km in total, the ONE S2 is ideal for medium to long distance commutes, or for hours of fun.
On just one wheel, the ONE S2 is not an easy instrument to master. The initial process is daunting as it feels counter-intuitive to roll around, perfectly balanced on just one wheel. You will find it faster and easier to just walk, until you have enough practice (and courage) to finally find your balance.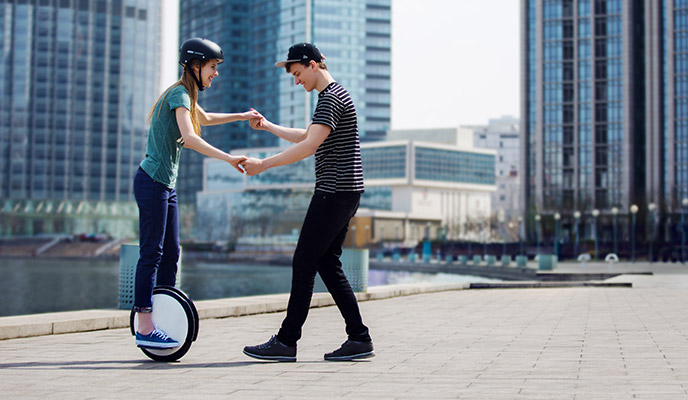 The rest is history and you'll be making your daily commutes faster and more efficiently. It may even feel like the ONE S2 is an extension of yourself, especially when you've ridden it enough to the point its second nature to move around on it.
It wouldn't be a smart mobility device if it didn't integrate into your smartphone. The ONE S2 is compatible with the ninebot by Segway app (Android & iOS) which introduce speed monitoring, anti-theft lock and light customisation features, for a start. The app's firmware is also frequently updated.
It's like something out of a science-fiction movie, unless you were still hoping for a levitating hoverboard. In which case, one wheel would be the closest to moving 'off-the-ground' with personal transporters for now. (sorry 'Back to the Future' fans).
For more information, check out http://segway.com.sg/product/one-s2/
Buy the ONE S2 now at, http://segwayminipro.com.sg/product/ninebot-segway-one-s2/